Fri, 4 February 2022
132. Rotator cuff repairs: How to treat slowly recovering patients. Physio Edge Shoulder Success podcast with Jo Gibson
Why do some rotator cuff (RC) repair patients progress really slowly post-operatively and experience high levels of pain and sleep disturbance for long periods?
Find out in this case study and exploration of the latest evidence in this podcast with Jo Gibson (Shoulder Rehabilitation Specialist) as she reveals:
Quick or slow recovery?
Which patients are likely to improve quickly, and which patients are likely to take longer to improve.
How soon after arthroscopic RC repair your patients will experience significant improvements in pain.
When patients sleep is likely to improve.
Objective assessment tests
How to identify post-op nerve injury, red flags and infection.
Objective tests you can safely perform without overstressing the rotator cuff.
How to identify patients developing post-op frozen shoulder.
Expectations, education & reassurance
How to help set patient expectations for recovery before and after surgery.
Questions to ask patients after surgery that will help guide your treatment.
How to reassure patients that are experiencing pain.
How to explain post-op recovery to patients that are unhappy with their progress, even when their recovery is on track.
Treatment & resources
Activities your patients may be performing that slow their post-op recovery.
Positions and postures you can show patients to improve their pain in the day, and sleep at night.
Resources to give your post-op patients.
The handout for this podcast is an article referenced in the podcast. There is no additional transcript or handout available.
Free video series "Frozen shoulder assessment & treatment" with Jo Gibson
Improve your frozen shoulder assessment and treatment now with Jo Gibson's free video series at clinicaledge.co/shoulder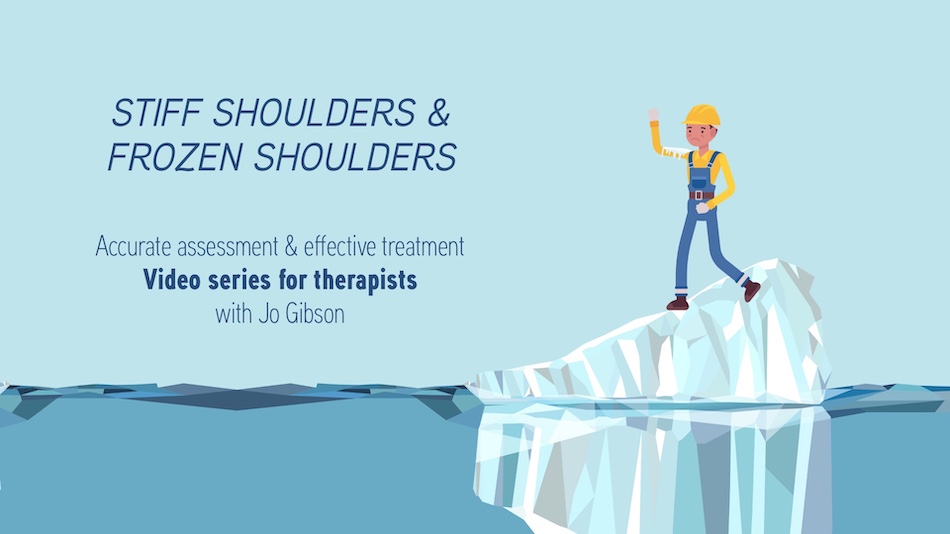 Shoulder: Steps to Success online course with Jo Gibson
Improve your assessment and treatment of shoulder pain with the Shoulder: Steps to Success online course with Jo Gibson, now available for enrolment at clinicaledge.co/shouldersuccess
Use a fresh approach to your musculoskeletal and sports injury treatment with a free trial Clinical Edge membership at clinicaledge.co/freetrial
Links associated with this episode:
Articles associated with this episode:
Cho CH, Bae KC, Kim DH. Patients who have undergone rotator cuff repair experience around 75% functional recovery at 6 months after surgery. Knee Surgery, Sports Traumatology, Arthroscopy. 2021 Jul;29(7):2220-7.

Grubhofer F, Martinez AR, Ernstbrunner L, Haberli J, Selig ME, Yi K, Warner JJ. Speed of recovery of the most commonly performed shoulder surgeries. JSES international. 2021 Jul 1;5(4):776-81.
---